You can see now that audio equalization is a process of using a single filter or a combination of filters to adjust the tone or spectral frequency balance of an audio signal.
Now, it's time to understand the basic EQ filter controls you have available in most of the multi-purpose freeform type EQ plugins you'll use in 80% of cases while you're producing music in the box...

The Basic Audio Equalization Controls:
Cutoff or Center Frequency:

This control decides in which area of the frequency spectrum your selected filter or EQ will be active.  This is often just referred to as the Frequency control.

With simple cut-only filters like low-cut or high-cut filters this is the cutoff point which determines where your filter will start to cut out frequencies in your spectrum. The rate at which the attenuation of the filter is applied is determined by the steepness of the slope (see further below).

With band-pass or parametric filters this is the center frequency around which a range of frequencies will be affected. The amount of frequencies affected either side of the center frequency is determined by the Q or bandwidth...
Q-factor or Bandwidth: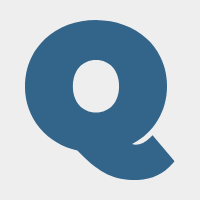 The Q setting or bandwidth control allows you to determine the amount of frequencies which will be affected around your center frequency when you're working with a parametric EQ.
A higher Q or a wider bandwidth setting will affect more frequencies around the center frequency while a lower Q or narrower bandwidth will affect less frequencies around the same center frequency,

Filter Slope:

Cut-only filters, high and low, and even some peak and shelf filters, allow you to adjust the slope of the cut.  This is measured in dB per Octave.
So, a 12 dB low-cut filter slope means that the filter will cut out 12 more dBs for every octave you move down the frequency spectrum from the cut-off frequency.
Example:
Let's say you set your low-cut filter cut-off frequency at 440 Hz with a 24 dB slope.
This means that the filter will cut the octave below, half the cut-off frequency, 220 Hz, with 24 dB in level.  At an octave below that, 110 Hz the filter will attenuate 48 dB.

Now, let's say you kept the cutoff frequency the same at 440 Hz and changed the slope to 12 dB.
This means now the filter will only cut the octave below, 22 Hz,  with 12 dB in level.

An extremely steep slope will therefore cut more energy from the frequencies below the cut-off.  It will also sound less natural because human hearing and natural sounds don't cut off so rapidly.
So, go ahead and low-cut at 20 Hz with a 48 dB slope if you feel it does the trick.  At higher frequencies try a gentler slope if you don't want to draw attention to the filtering.
TL;DR: The steeper your slope = the more frequencies you cut below (low-cut) or above (high-cut) the cut-off  point = the less natural the sound.
Try it for yourself and see!

Gain Control: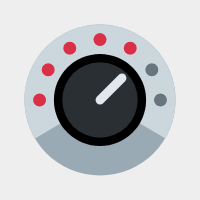 The Gain control sets the cut or boost level when you apply audio equalization with peak or shelf filters.
It will have a set range, for example +30 dB to -30 dB, which means you can cut or boost up to 30 dB with your filter or EQ.
Quick tip:  Less is more.  Smaller cuts or boosts tend to sound more musical and natural.

Now, let's take a moment to get some common questions about audio equalization covered:

Why is equalization required in mixing and music production?
A great mix in essence is a mix that is tonally well-balanced.  Audio equalization is one way of addressing tonal imbalances in your mix.  EQ also allows you to remedy clashes of similar frequencies in different instruments to make them work or fit together better in your mix.
EQ can further be used in a mix to accent a certain tonal quality for creative effect.  This may be a boost in the higher mids to bring out breath in a vocal.

How do you use an equalizer?
An EQ can be used in two main ways in music production and mixing:

Corrective EQ
Creative EQ
What is corrective EQ?
Corrective EQ is used, for example,  when a certain instrument contains unwanted frequency information. Let's say a bass is too boomy, and you remove the frequencies in a certain range to change the tonal balance of the bass.
Another example would be when two instruments or sounds with similar frequency content clash or audio masking occurs.  In this case an EQ can be used to resolve the problem by cutting certain frequencies in one of the instruments and leaving or boosting the same frequencies in the other instrument or sound.
What is creative EQ?
Creative EQ techniques allow you to create interest in a mix or on a certain instrument.  Basic examples would be using your EQ to create a telephone effect or automating your EQ filters to create filter sweeps.
So, if you're using your EQ and you're not hunting down and zapping offending frequencies from your mix, you're probably applying creative EQ.
How do I get better at equalizing?
Great EQ technique comes from, as you can imagine,  practice and experience.
The use of EQ in a professional scenario is also quite subjective to the engineer or producer, so audio equalization methods vary wildly. What follows is one powerful process or way to EQ better.
First determine your intended result...
Your overall intended result is of course a final master that translates well onto other systems and is fit for it's purpose.
You want to your radio edit to sound good on radio and your club edit to bang in the club. You may even want to strike a balance or compromise between the two.
In terms of the overall mix you can use an existing commercially released reference track that you know works well in the environment you are mixing for and aim for a similar EQ curve with your mix.
The reference track, as the name suggests, gives your ears and eyes a point of reference to work towards. That's the reference for your master stereo channel.
On the individual channel level you want to make sure all your channels combine to create your intended result on the master channel. You also want to make sure each channel works well with the rest of the channels to produce a coherent and pleasant mix.
How to apply EQ on an individual channel or instrument…
First, listen to the sound you want to EQ, imagine the sound you want in your head and then decide what needs to be done in terms of EQ to get closer to the sound in your head. Your internal thought process with audio equalization could go something like this…
... "That lead synth sounds so sharp it's almost hurting my ears. I think it'll sound better with a 3 dB cut at around 5 kHz with a medium-width Q setting."
Next, add your EQ to the channel insert and, with the EQ turned off, adjust the EQ settings to what you think will achieve the intended result you hear in your head. Then, switch on your EQ and listen.
Does it sound as you intended? No? Switch your EQ off.
Now you may think something like…
... "That is closer to what I want but it could do with a bit less sharpness. Maybe another 3 dB down will do the trick."
Then, tweak your settings to make your next adjustment. Switch your EQ on again.
Sounds good? Yes? Great.
On to the next one!
This audio equalization workflow process can be summed up in very simplified terms as:
Listen - Pay attention to what's happening in the instrument and the whole mix.

Analyze - Figure out where the issue lays.

Diagnose - Decide what the issue is and how to solve it.

Execute - Take action based on your diagnosis and go back to step 1.
A side-note on perspective:

Remember, your audio equalization decisions will always depend on the frequencies present in the channel you're working on. You can, for example, boost 250 Hz by 24 dB but it won't make any significant difference to the sound if the signal doesn't contain any information at that frequency.
Your EQ decisions on any particular channel will also depend on the frequencies present on other channels in your mix, especially channels that have similar frequencies present and channels that interact musically with the channel you're applying EQ to. In other words, changing the frequency balance on one instrument can make another channel sound different.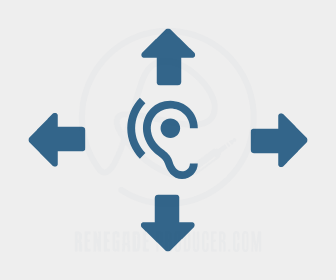 A classic example would be a bass that all of a sudden sounds more solid when you cut the low frequencies of a synth or guitar channel. The reason in this case would most likely be that your low frequencies present in the synth or guitar sound were interfering or even masking the same frequencies in your bass.
Once you cut the offending frequencies in the synth or guitar track your bass comes through better in the mix.