3 Stages of Home Studio Setups:

1. The Just Getting Started Home Studio Setup

When you first want to learn how to produce music it makes no sense to buy a bunch of expensive studio equipment.  You need to understand the basics of music production first and for that you don't need much.
You can get away with a laptop, a decent audio interface, some studio headphones and DAW.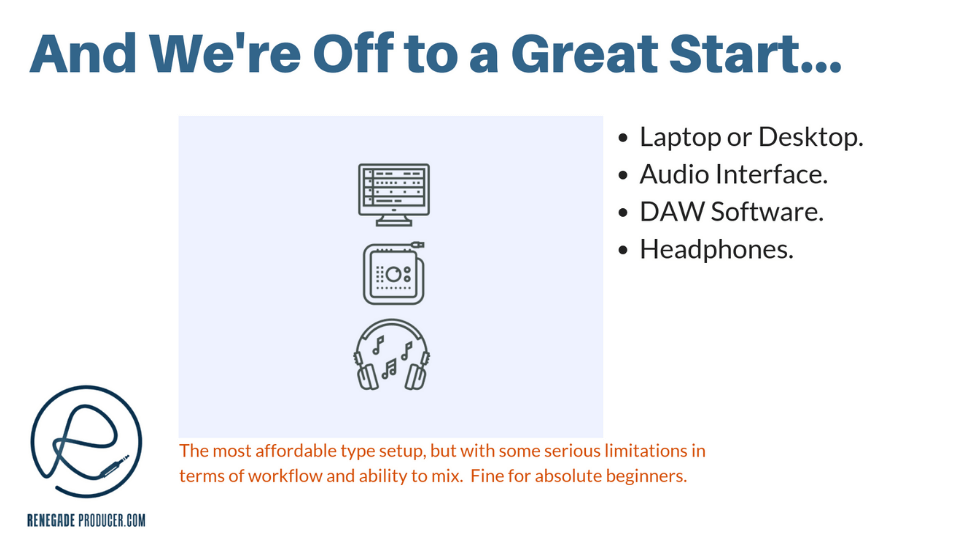 2. The Beginner Bedroom Producer's Setup

Once you understand a bit more about music production and the gear involved it's time to make a leap.  Now you want to take your music a bit more serious and add some studio monitors, a MIDI controller and possibly a few good microphones to your studio.  This may also be a good time to find or build a better room and invest in some acoustic treatment.

3. The Someday Maybe Semi-Pro Home Studio Setup

This is the holy grail for most producers.  A dedicated space with all the cow bells and whistles you need in your home studio.
This is where you may start filling up your studio racks with yummy analog boxes and build-out your own studio.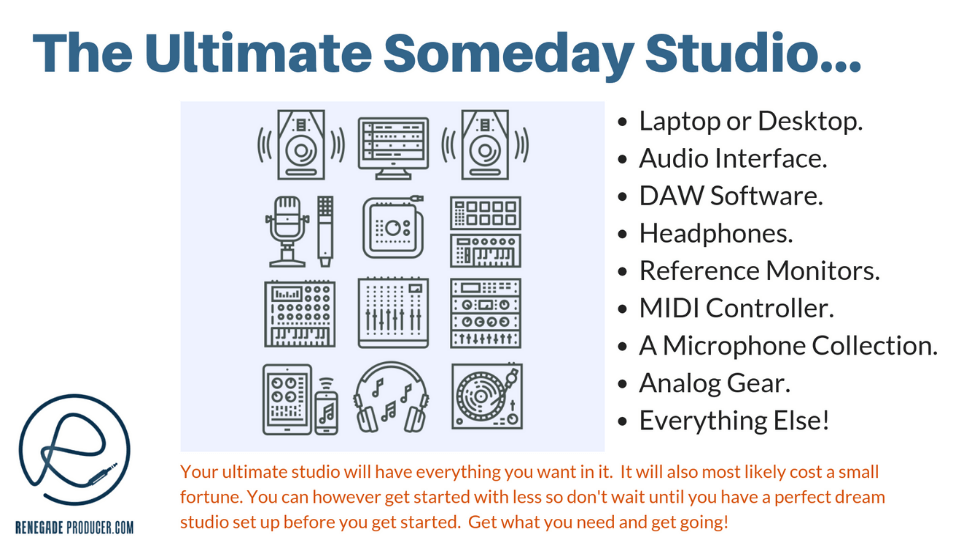 Your home studio set up can be painless,  as long as you keep these guidelines below in mind before you start.