---
My name is Marius, a freelance musician, audio engineer and electronic music producer based in London, UK.
RenegadeProducer.com is a project of passion for me.  I started this site for artists and music producers who, just like me, want to crush it in music,  business and in life.

There has never been a greater time to be an artist or producer and I hope this site can in some way help you achieve what you've set out to achieve with your art and business.
Now, here's what you can expect to find: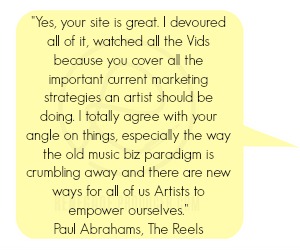 ---
Do you ever ask yourself any of these questions?...
"What's the best way to learn music production?"

"What equipment should I get to make professional sounding tracks?"

"Compression? EQ? Gain Structure? Parallel Processing? Phasing?
Sidechain? M/S? Haas? What the..? Why the...?!"
"Why don't my mixes sound as good as other commercial releases?"
"Should I pay for my mastering or just do it myself?"

"The options are a bit overwhelming! What do I need?  Where do I start?"

"How can I release, promote and market my music?"

"Do I need a website for my music?"


---
Well, as you've probably guessed, you'll find answers to the above questions and more right here on RenegadeProducer.com!
The main focus is of course on getting better results in the studio, as it should be. This includes music production, the studio and software.
The secondary focus of the site is on other aspects of your business such as mastering, distribution and marketing.
---
About Marius...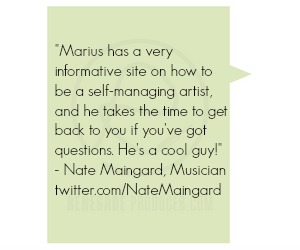 Music is vital on a global, local and personal level.  I believe that productive creativity is what we are meant to do and that not creating isn't healthy.  Music can heal the creator and the listener.
My own journey with music started at a young age when I, like others, discovered my parents' vinyl record collection.  The bug bit me back then and hasn't let go!

I had some beginners piano lessons, played in the school orchestra, sung in the choir and all the other musical stuff we do as kids.  It was however only when I discovered alternative rock in my teens and picked up a guitar that the light-switch went on and I decided wanted to make music.
I started getting into electronic music production while studying sound engineering and have been at it ever since.
Fast forward past the various bands, mixing jobs, electronic music productions and some live work here and there and you have me today where I work and write mostly out of my home studio in the always warm and sunny London, UK.
I hope you find this site useful in your own journey as an artist and music producer and wish you much success with all your projects!

RenegadeProducer.com is not a corporate site and will remain so. Everything stated on the site is the personal opinion of me,  Marius van Dyk.

I invite you to dig in and also subscribe to the free Renegade Report newsletter right now to stay updated and receive exclusive subscriber-only content...