Hookpad - The Musical Sketchpad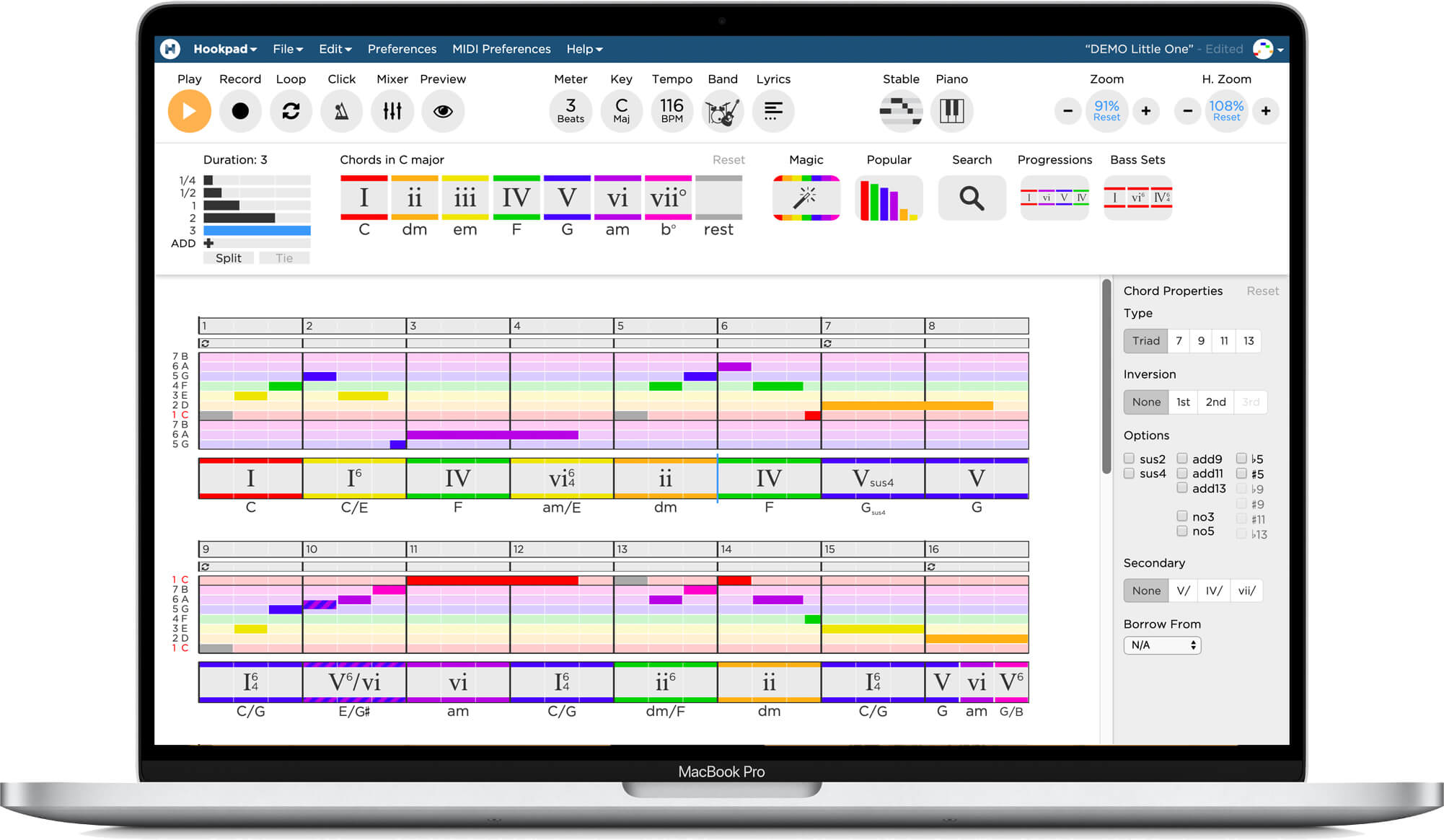 Sure,  you can write chord progressions and melodies directly in your DAW of choice.  That's pretty easy if you know what you're doing.  You know C can be followed by Am or G and it'll work. You know your circle of 5ths. You know your scales, your modes and how to layer all of that with some good variations over your chords. If not however...

... Hookpad can help you not only learn as you go, but also write chord progressions and melodies with guidance based on tried, tested and trusted techniques used by artists and professional writers and composers from musical time immemorial right up to modern-day pop hits.
I like that these guys are modest with their marketing language. I really respect that.  That said...
It's pretty genius.
First, you get to easily write chord progressions that work based on time-tested musical principles.
Next, it helps you write a melody over your chosen chords and be sure that the notes in your melody works. You'll hear what I mean when you do it. This is not in any way a restrictive grid however.  You can go for stable notes if that's what you want or dissonant harmonies if that's the flavor you like.
Done?
Now you get to translate this into something closer to the sound you want with a selection of built-in virtual instruments.
You also don't have to start from scratch every time because Hookpad has a searchable library of over 13000 hit songs which you can copy and paste and then modify to create something different from.
Once you're done you can export the MIDI of your composition for use in any DAW and also export it as sheet music, a lead sheet or a guitar tab.
The nifty Magic Chord feature suggests good chords by analyzing the chords you've already written.
So, in short, not only is Hookpad a powerful tool for composing chord progressions and melody lines,  it's also a hands-on and fun way to learn music theory.