Phase Plant + Toolbox PROFESSIONAL
$198.95 - 43% Off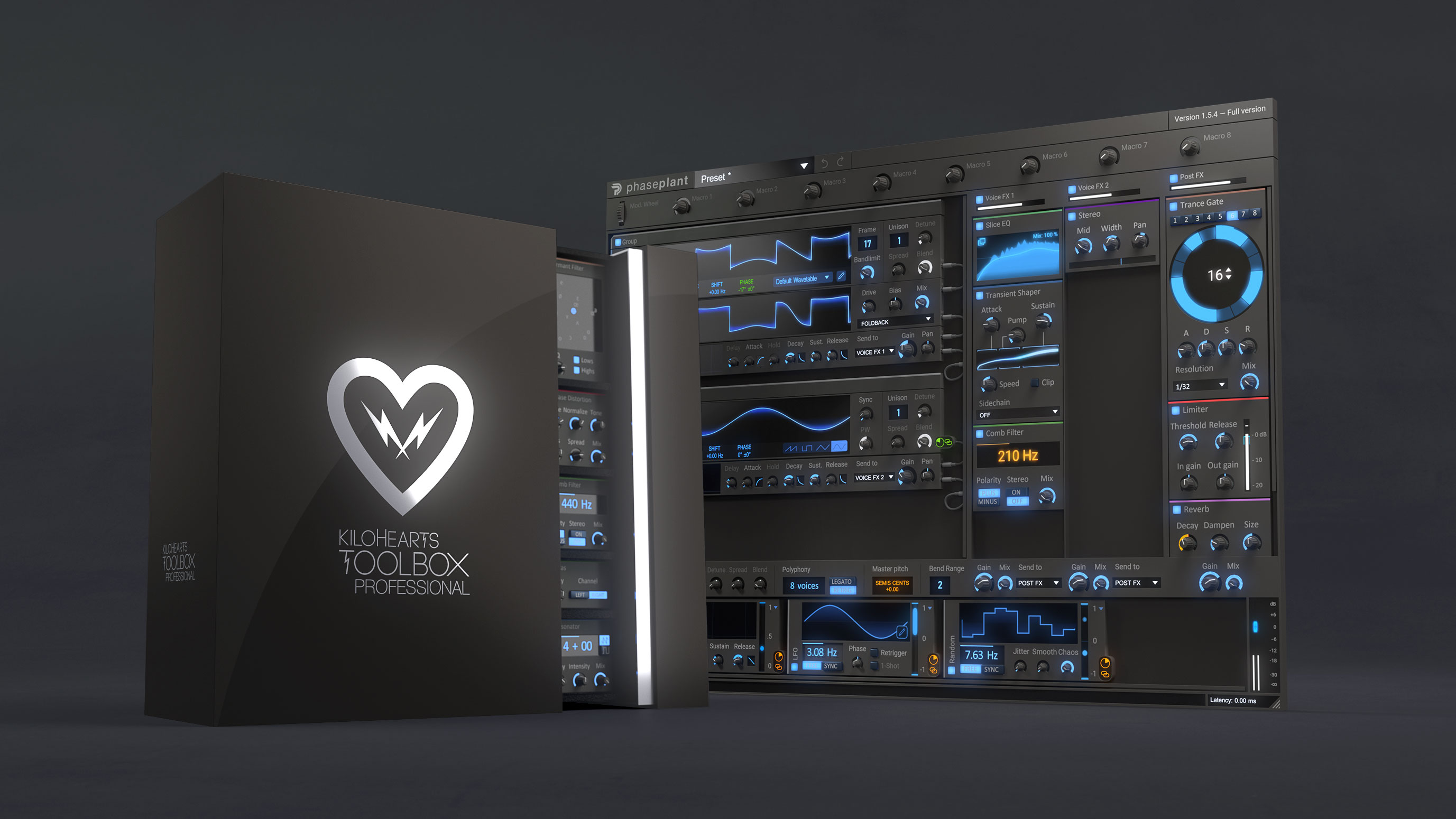 You may already be familiar with Kilohearts and possibly you've even been eyeing the forward-thinking sound design focused plugins they've introduced to the market.  In that case you'll immediately know how good a deal this is.
If not...
... prepare to be mindblasted!
OK, so first,  Phase Plant. Killer Synth. I mean game changingly goodness here and I don't like to do hype.
Let's start at the beginning...
... 4 types of sound generators. Analog, Wavetable, Sample and Noise. Add as many of these as you like.
Next, you get to route 'em, group 'em, hide 'em or use 'em to modulate as you please.
Then, you can send each group to the sound effects chain or, wait for this...
... use the group as a modulator to FM the living shizzles out of any other generator.
Confused yet?  Don't worry.  You'll soon grab and grok this workflow voodoo and when you do, well,  it's just magical.
Arrrrrrgh! After this you get to send it through your chosen combo of snapins. In short Super Synth into Extremely Excellent Effects. I'm sorry if this sounds complex. The truth is it's as complex or simple as you want it to be.  The fact of the matter is that you'll need to try it to know why I'm having difficulty describing it here. I'm going to have to make a video about this soon. ;-)

In the meantime you should just grab this while it's available for 43% off.
Valid: 20 November - December 10, 2020