Do you love to produce with samples and loops but a bit bored with the tedious and time-consuming, flow-destroying process of finding the right sample for your current track?

Have you ever bought an entire sample pack just to get your hands on a few good samples?

Does the idea of organising your behemoth of a sample library not exactly get you excited?

Read this Loopcloud review to find out why these problems are a thing of the past!

Loopcloud Review Disclaimer: I always attempt to be as unbiased as possible when I'm sent products to review.  That said, you know and I know that the whole thing about biases is that the person who has the bias isn't aware of the fact that they're biased.  So, I must confess upfront that I like Loopcloud and how it fits in with my workflow. I'm also a Loopmasters affiliate which means I get a small commission when you decide to purchase Loopcloud through my links. In short, while I till try to be as objective as possible in this Loopcloud review,  I do like the product a lot and recommend it for certain types of producers.

Loopcloud Review - Introduction
It's received some stellar testimonials from artists like Akira the Don, amongst others, and it's even scored a 9/10  MusicTech Choice Award. But is Loopcloud worth getting or is it all hype? More importantly, will it suit you personally?
My short answer is that it's totally worth getting for certain types of producers. It just depends on how you prefer to produce music.
In this Loopcloud review below you'll find out whether Loopcloud will work for you.
First things first...
What is Loopcloud?

Loopcloud is standalone software and a DAW plugin that gives you the ability to access the over 4 million samples and loops in the Loopmasters catalogue via a powerful AI-driven search function, audition the samples in real time with the current key and tempo of the track you're working on in your DAW and modify the samples and loops using creative built-in effects and editing tools.
The basic description above only scratches the surface. We'll take a more in depth look at the features further below in this Loopcloud review.
Who is Loopcloud for?

Loopcloud is all about sample and looped-based music production.
If you never produce with samples and loops and prefer to only record or program your own sounds from scratch, then Loopcloud probably isn't for you.
If you however, like me, tend to often blend your own sounds with samples and loops, or you like to use loops as a means of inspiration to get your production started, then Loopcloud will fit right into your workflow.
What are the main features and benefits you get with Loopcloud?

Loopcloud has a lot of useful features but there are 5 that stand out for me...
1. Find the sounds you want, faster and easier


The Loopcloud interface taps into the huge library of over 4 million samples in the Loopmasters catalogue and your own sample library with AI-driven search.  It also automatically tags your own samples for you so you can access them with the same search function.  This means that finding the perfect samples and loops for your current project becomes a breeze.
You can search for samples by instrument type, key, tempo and genre and also use the key-lock function to automatically pitch shift any samples to match the key of your current project, in real-time, as you audition sounds.
You can also narrow down your searches using smart filters.  These filters allow you to only include samples in your search results that are within a certain frequency range, of a certain length and even adjust for density and swing among other things.
2. Make the sounds your own


Loopcloud comes with a built in 8-track editor and effects that you can use to tweak and mangle the sounds to make them unique and fit them into your own style of production before you even import them into your project.
The editor allows you to chop, change, drag and drop your individual samples and also adjust the volume, pitch and tempo of the entire track for each of the available 8 tracks you have at your disposal.
The handy pattern select function allows you to apply a range of different pre-programmed patterns of automation and effects for different genres and various instruments.
The effects include compression, EQ, reverb, delay, filter, grain stretch, panning, tone, stop reverse and vinyl stop.  Each effect also comes with a range of ready-to-use presets.
3. Make your sounds accessible anywhere


All Loopcloud subscriptions come with cloud storage included, so you can back up your sounds and access them anywhere you go,  as long as you have an internet connection.
The amount of storage space you get depends on which of the 3 subscription plans you signed up for. 
4. Free daily samples and loops


You get daily access to Loopmasters free samples and more samples are added every week.  The amount of free samples you get also depends on which of the 3 subscription plans you signed up for.
5. Comes with 2 extra bonus plugins included


The Loopcloud Drum and Loopcloud Play plugins that come with Loopcloud turns samples into playable instruments and features kits and samples from well-known professional artists.

---
The Strengths & Weaknesses of Loopcloud


Strengths

Easy-to-use and intuitive interface
Access to a massive library of sounds
Fast and effective search and auditioning
Automatically adjust tempo and key to your project
Built in editing and effects
Automated sample library tagging
Cloud backup and storage
Weaknesses
Built-in effects may not be as good as specialised plugins you already own

Internet connection is needed for full functionality and connection speed may affect performance
---
---
My Personal Opinion & Rating of Loopcloud

Loopcloud has quickly become one of my favorite tools in the studio. I give it 4.5 stars because the small niggles I have with it are highly subjective and not really major in any way.
I particularly like to use it as a way to spark new ideas for tracks and find inspiration when I get stuck in any project.  The ability to search and audition sounds fast means I can stay in a flow state while I produce and avoid having to trawl through tons of samples that don't work with my projects.  This is a massive time and energy saver and helps me stay inspired to work on my tracks.
I tend not to personally use the built-in effects too often.  These are great quality and easy to use but I know my own plugins better so I work faster and get more done in my DAW.  So, I just grab the sounds I want and import them into Cubase for any further tweaking and processing.
Overall I view Loopcloud as a kind of muse for inspiration and ideas.  For me it's a quick and easy way to access the collective mind of other producers, and for that I find it simply great.
I'm yet to delve deeper into the bonus plugins, Play and Drum. I might do a separate review on these soon, so watch this space for more.
My personal conclusion in this Loopcloud review is that it does what it say on the tin, and more.  It's well thought-out and well-designed and slots perfectly into my studio workflow.

Video: How I Like to Use Loopcloud
So, overall, is Loopcloud worth getting?

Loopcloud is worth getting if, like I mentioned earlier,  you often produce with samples and loops and want a way to audition sounds in sync with your current project before you decide if you want to buy them.
If you've been looking for a way to tag, manage and search through your own samples then it's also worth taking a look at Loopcloud as a solution.  The tagging function works well and the search function is fast and powerful.
On top of Loopcloud itself, the inclusion of two free plugins and cloud storage for your sounds makes Loopcloud good bang for your buck.
Conclusion: Loopcloud Review

There are a few common issues I've always experienced when it comes to working with samples and loops:

The time spent finding the right sample.
The risk that other producers use the same sample.
Having to audition samples that don't match key/scale/tempo of your track.
Paying for full sample packs with only a few samples that you actually want.
The tedious process of keeping your sample library organised and streamlined.
Loopcloud gives you solutions to the above problems:

The combination of a huge variety of samples, over 4 million, and AI-driven search by instrument, key, genre, tempo allows you to find suitable samples much faster, without clicking through endless browser file menus.
The built-in multi-track and effects makes it easy to combine, tweak and mangle samples to make them unique and fit into your tracks.
It automatically adjusts the tempo and key of the samples you audition to match your track. 
You pay only for the samples you actually use, once you're sure they work with your track.
The AI search and tagging features make library management much easier.
So, if you often experience any of these problems then Loopcloud might be well worth your time to check out.
I personally find Loopcloud a great sketchpad and jamming tool, as you can come up with good-sounding loops in just about any genre in a matter of minutes.  This is definitely a plugin you should try out if you're into sample and loop based music production.
It comes with a free trial, so you can test-drive it for 30 days and then decide if you want to use it.
If you enjoy RenegadeProducer.com or found this review helpful then please consider using my affiliate link below when you make your purchase.  The price is the same for you and I may get a small commission.  This helps me continue to provide useful content on this site so I thank you for your support.
---
---
---
---
---
---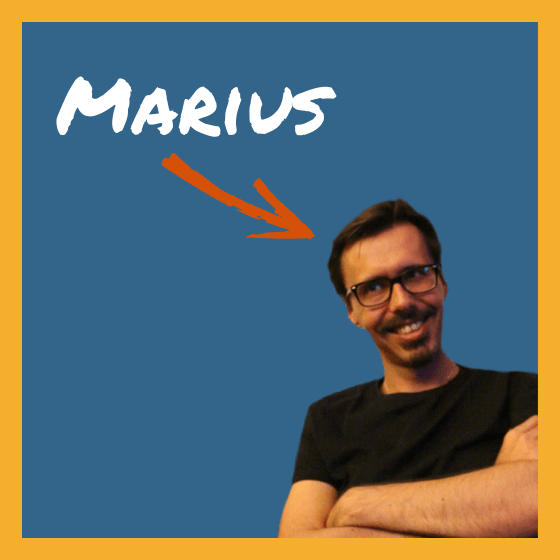 About the Author:
Marius is a musician, producer, trained sound engineer and educator with 20+ years in music production and live AV events.
He's also the founder and editor of RenegadeProducer.com, a site that helps music makers make more music, faster and better.
---