You probably already know that one can never have enough audio samples and loops as a music producer.
You're more likely to find the exact sound you want for your track when you have a big selection of quality samples in your library.

Dance music production styles such as hip-hop, house, trance, drum & bass, dubstep, pop, electro and the hundreds of other dance genres rely heavily on the use of loops and single shot samples.

Find out below how to stock your personal sample library well so you'll have the sounds you need to complete your productions with ease.
Now, the thing to remember with samples is that there are samples and then there are samples. More about this further below.

First, here are the ways in which you can grow your sample library, in order of my own personal preference...
1. Make Your Own Samples
Cons:
Access - You need the instruments, recording facilities, software and equipment to produce and capture your samples.
Investment - The above things cost money in most cases, or favors if you know the right people.
Time - You need the time to program, record and process all the samples and loops.
Pros:
Exclusivity - You have sounds nobody else has for use in your productions.
Quality - You can program or record samples to sound exactly as you want them.
Potential - Once you know how to create professional sounding samples and loops you can always sell your own sample packs for extra income.
Rights - You own the copyright for the samples you create.
2. Purchase High Quality Samples From an Online Retailer

Cons:
Non-exclusivity - Other producers can purchase and use the exact same samples and loops.
Investment - You have to pay and better quality samples are usually priced higher.
Potential - You cannot usually sell samples you purchase as they are. You get a license to use them only in your productions.
Pros:
Time - You can obtain many high quality sample packs online within minutes. You also save time because someone else, in some cases someone really good, does the recording work.
Ease - You can grow your library fast without any work.
Quality - You can demo the sounds to make sure the quality is good and pay more to get really high quality samples.
Rights - You know that you can use the samples in your commercial music productions.
3. Grab Free Samples Online

Cons:

Quality - You get what you pay for and most of the professional producers and sample providers charge for the samples they create and offer. There are good free samples to be found tough you'll need to hunt for them.
Investment - A file is a file.  Bad quality sounds can take up just as much hard-disk space as good ones. Hard-disk space costs money. No problem if you have the cash, though something to consider when you don't have the space.
Time - Hunting down and downloading free sounds can be a tedious procedure and results may not always be too impressive.
Non-exclusivity - Other producers can obtain and use the same files, for free.
Rights - You need to make sure that you are allowed to use the samples in commercial productions.
Pros:

Ease - You can get a lot of free sounds fast if you know how to search well and where to look.
Investment - You can't do much better than free when it comes to price! ;-)
Potential - With public domain and some other free samples you may be able to sell the samples or derivatives.
Samples and Loops Hunting Resources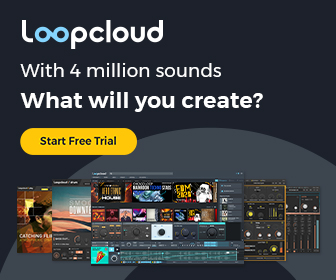 Online retailers:

I recommend Loopmasters.com for online purchases of loops and samples.  Their Loopcloud app allows you to search for samples right in your DAW and even audition at different tempos and pitch before you buy.  Perfect for when you need a sample right now, but trawling through your own library isn't proving fruitful.