When it comes to music production courses we producers and beatmakers are truly spoiled for choice.  In this post you'll discover a handpicked selection of high quality courses listed for your convenience.

I've only included music production courses that I would recommend for your consideration.  If I've found any indication that the course isn't worth your time and money I've excluded it from this post. I've also affiliated with some of the providers where possible so RenegadeProducer.com may earn a small commission from the vendor when you buy via our links. Thanks for your support!

Please note that I've not enrolled and reviewed the mentioned music production courses. I base my recommendations on research and feedback from others who've enrolled. It's up to you to do your own research and decide which music production courses below will best suit your needs at the current moment, before you dive in.

OK, with that out of the way, let's take a look at a few quality music producer courses and tutorials!

Online Music Production Courses Listed by Topic
The music production courses below are divided into different topic areas which focus on specific skills you may want to improve.  These include ear training, mixing, mastering, music theory, songwriting, synthesis and sound design, dynamics and compression and EQ.  You'll also find 3 resources for free music production courses and tutorials.

Ear Training Courses
TrainYourEars
Not so much a traditional course as a type of interactive game-like ear training program for engineers and producers.
TrainYourEars is my go-to recommendation for sharpening your technical and critical listening skills as a producer or audio engineer.

You can read my full review of TrainYourEars over in this post to learn more about it before you start your training.
Mixing Courses
Mix With The Masters
When it comes to learning how to mix like a pro you'll be hard-pressed to find a roster of high-caliber pros better than the one at Mix With the Masters. 
We're talking names like Michael Brauer, Chris Lord-Alge, Andy Wallace, Eddie Kramer, Al Schmitt, Andrew Scheps, Tony Maserati, Sylvia Massey, Steve Albini, Greg Wells, Joe Barresi to mention but a few.
You get the idea!
If you want to learn from the best of the best then look no further than Mix With the Masters.
Mixing a Track From Start to Finish
This start-to-finish mixing course from the team over at Production Music Live takes you step-by-step through the process of mixing a pop-house track in Ableton Live.
The course includes 40+ studio sessions and 5+ hours of video sessions.
You also get slides/cheat sheets and the full session for the track used in the course.

After you've completed this course you'll know how to...
Avoid common mixing errors and psycho-acoustic traps
Prepare your Ableton Session for a great mixing workflow
Use EQ to make room and properly place elements
Utilize compressors to add or remove dynamics
Use saturation & distortion to add upper harmonics to the mix
Properly split your bass freqencies for sub-separation
Identify the right song-part to start mixing
Mix with Ableton stock plugins
Mix instruments, drums and bass with EQ, compression, etc
Correctly use groups, send effects and audio while mixing
Master the fundamentals and theories of sound perception
You can check out the different packages available for the course here:
Mixing a Track From Start to Finish
P.S.  Production Music Live produces excellent music production courses. Check out their other courses and especially the course bundles which includes some of their sounds in addition to the courses.  Great value for money!

Mastering Courses
Producer's Guide to DIY Mastering Online Course
In this course you'll discover an 8-step process for mastering your tracks.
I've had the pleasure of meeting the instructor, Adam Goodlet, on a few occasions at parties and festivals and I've also taken another one of his music production courses, which was top-notch.
In addition to that I'm familiar with some of the mastering work he's done for mutual friends, so I know he walks the talk.
I can vouch that apart from being a thoroughly great human being, Adam is also an excellent instructor and consummate pro when it comes to his mastering work. You'll be learning DIY mastering for electronic music from one of the best!
Check out the course right now here:
Producer's Guide to DIY Mastering Online Course
DIY Mastering - Jesse Cannon
Another good mastering course to consider is DIY Mastering by Jesse Canon over on CreativeLive.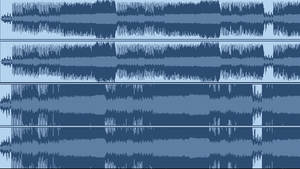 Discover the basic principles of mastering and uncover the processes and tools you can use while mastering in your home studio.
You'll also learn about basic beginner mistakes and other essential mastering concepts as he walks you through the mastering process, step-by-step, from start to finish.

Music Theory Courses
Beginner's Guide to Music Theory for Producers
In this course from Producertech you'll learn music theory from Tonmeister-level tutor, Rob Jones,  in 2 hours of streaming videos.
The main goal of this course is to...

"... help students with little to no knowledge of music theory get a solid grasp on the basics, to help with creating quality basslines, leadlines, hooks and riffs in their music."
Here's a list of what you'll be able to do upon successful completion of the course:
To be able to locate notes on a piano keyboard
To know what the key of a song is
To understand the meaning of scale, and basic types like major and minor
To be able to create basslines and melodies in key
To know what intervals and chords are, including the triad
To know the basics of rhythm and using it to create more interesting melodic phrases
To know the MIDI tools available to help with playing and composing in key
To know how to compose without any MIDI tools or hardware
To be able to make riffs with single intervals
To be able to make simple chord progressions
To know how to create arp lines, with or without an arpeggiator
Music Theory for Electronic Musicians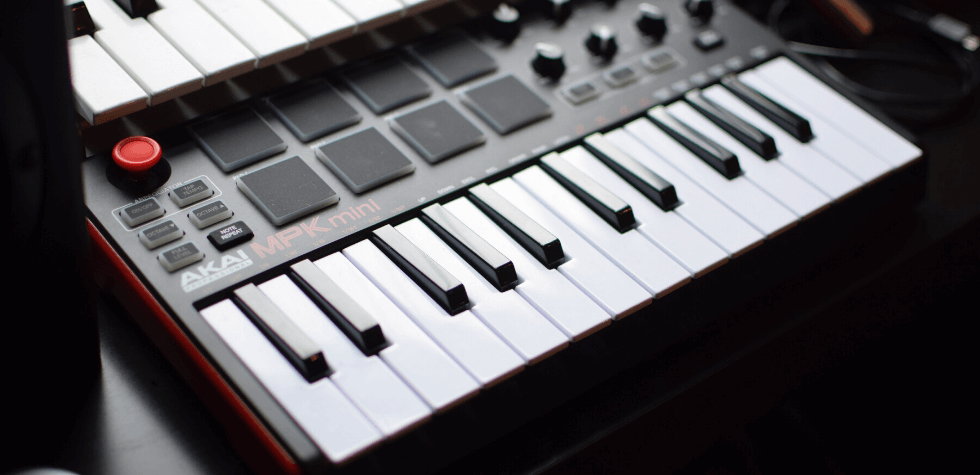 Level up your electronic music tracks by learning how to use different pitches and rhythms to produce interesting, dynamic harmonies and melodies in your DAW, without the need to know how to play a live instrument.
This course shows you the basic musical vocabulary you need to produce music proficiently in a DAW.

Here's a selection of what you'll discover in the course:

Using the Piano Roll Editor
Octaves
Finding C and Middle C
The Perfect 5th
What it means to be "in key"
Moveable Patterns
Major and Minor Intervals
Building Triads
Chord Progressions
7th Chords
You can get Music Theory for Electronic Musicians here.

Songwriting Courses
Songwriting: Writing the Lyrics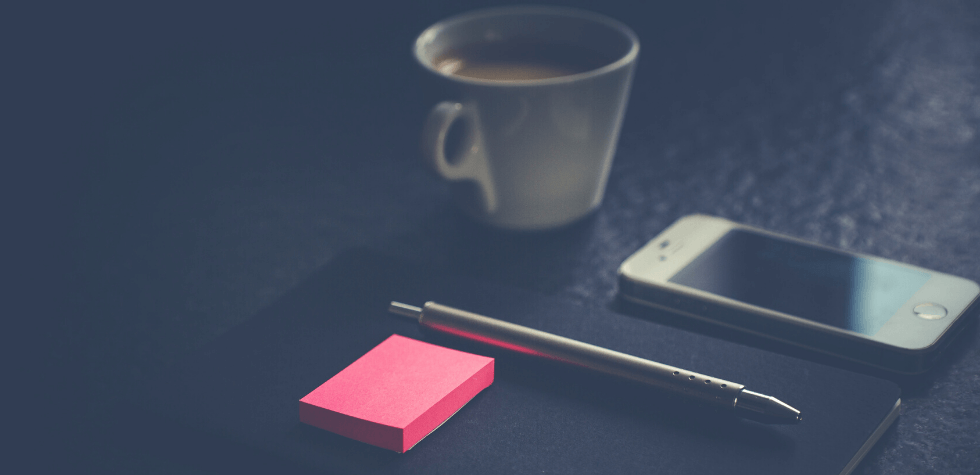 When it comes to writing lyrics I can think of few instructors who compare with Pat Pattison.
Do a quick search on Youtube for his name and you'll discover that apart from writing great books like Songwriting Without Boundaries, Writing Better Lyrics, The Essential Guide to Lyric Form and Structure and The Essential Guide to Rhyming, Professor Pattison is also a world-class expert lecturer on lyric-writing.
Here's a sample of what you'll learn in this particular course:

Define and identify the point of view, form, and the "who, what, where, when, and how" in a song.
Identify whether a lyric is stable or unstable through the use of line lengths, number of lines, stressed and unstressed syllables, and melody.
Utilize the various rhyming techniques to evoke specific emotions in a song and define the difference between Assonance and Consonance rhyme.
Use phrasing to clarify your ideas.

You can access Songwriting: Writing the Lyrics on Coursera at a reasonable monthly price, after the free 7-day trial.

Synthesis & Sound Design Courses
Syntorial
Learning synth programming from a dreary technical manual is one thing.  Using a gamified training software to learn how to program the sounds you hear in your head is a completely different ballgame.
Syntorial comes with close to 200 lessons that combine video demonstrations with interactive challenges to help you ingrain the ability to program synths in a whole new way.

Beginner's Guide to Synthesis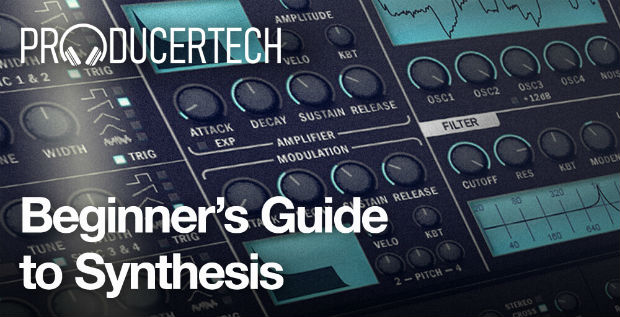 In this course by Rob Jones you'll discover what synthesis is all about and work through the main sections of a variety of synths to learn about the basics like oscillators, filters, envelopes, LFOs, arpeggiators and more.
Check out the course right now here on Loopmasters.

Synthesis and Sound Design 101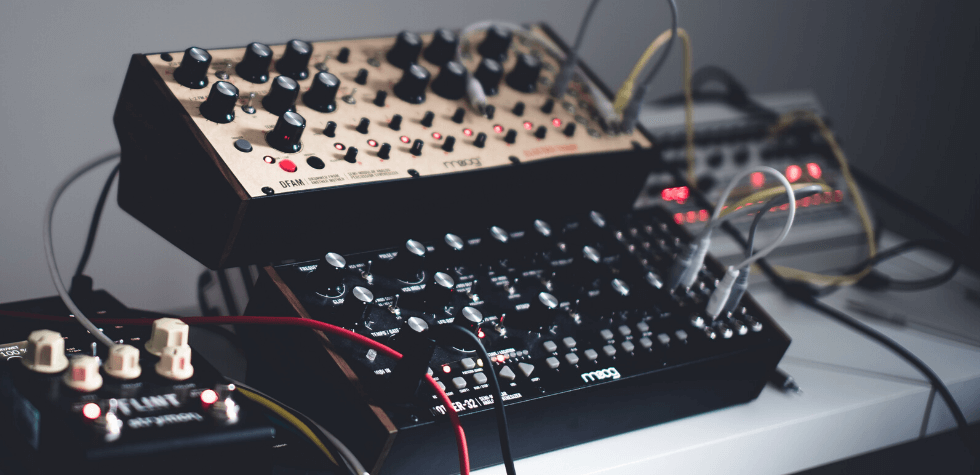 In Synthesis and Sound Design 101 by James Patrick you'll discover what you need to learn to become a sound designer.

You'll get an explanation of analog synthesis as well as demonstrations of techniques and tools for FM, granular, wavetable, physical modeling, multi-sampling, and signal processing.

Expect to learn about doing sound design with a wide variety of tools including Ableton Live, Max for Live, U-He Instruments, Applied Acoustics Systems, Glitchmachines, Native Instruments Systems, and Eurorack Modular Synthesizer components.

Compression & Dynamics
Compression & Dynamics Master Class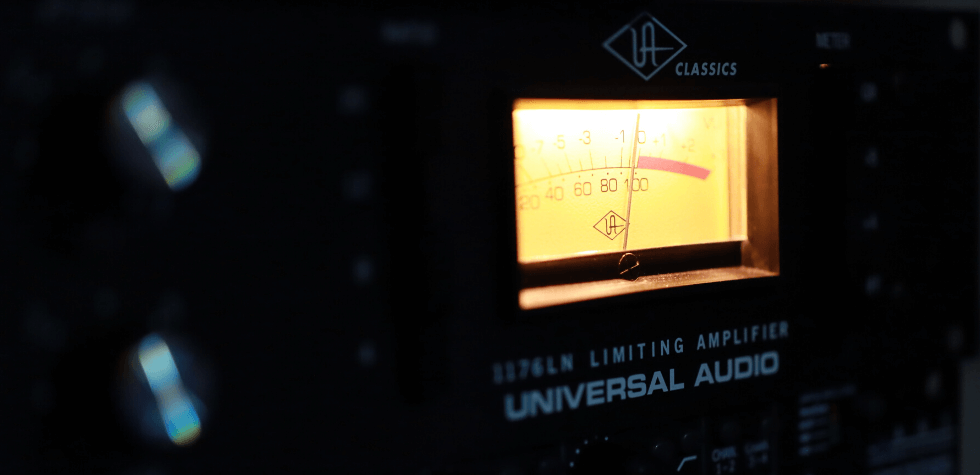 The Compression & Dynamics Master Class on CreativeLive is taught by none other than Graham Cochrane, the man who brought us RecordingRevolution.com.
In this class Graham teaches you all the basics you need to use compression and dynamics to maximum potential in your production work.
Here's a list of some of the lessons you'll find in this course:
Why We Compress
Compressor Controls
Vocal Compression
Glue Your Mix Together
That Upfront Vocal Sound
Fatter Drums : Fast Attack Settings
More Energy in Acoustic Instruments
Louder Mixes: Master Buss Limiter
Louder Mix Questions
Parallel Compression
Popular Compressor Plugins
The Loudness War
General Questions about Compression
Equalization Courses
EQ Master Class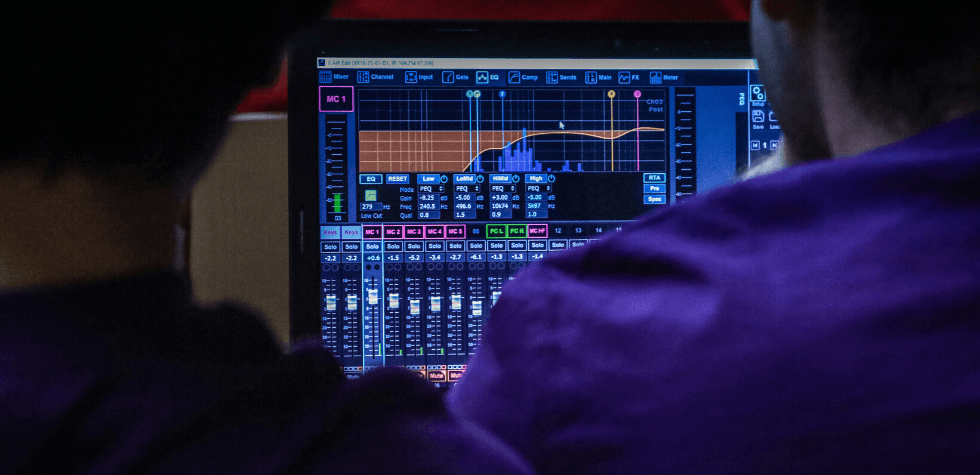 This course, also taught by Graham Cochrane, delves into the fundamentals of using EQ in your mixes like a pro.
The course focuses more on real instruments rather than electronic music but the basic principles taught apply regardless of what you're mixing.  Graham uses only stock plugins so no need to invest in expensive EQs just to follow along.  You'll be able to use the EQs that come with your DAW.

Lessons include:

EQ in Action
General EQ Questions
Use EQ While Tracking
EQ Mistakes
Favorite EQ Hacks

Get the full details about this course here:
EQ Fundamentals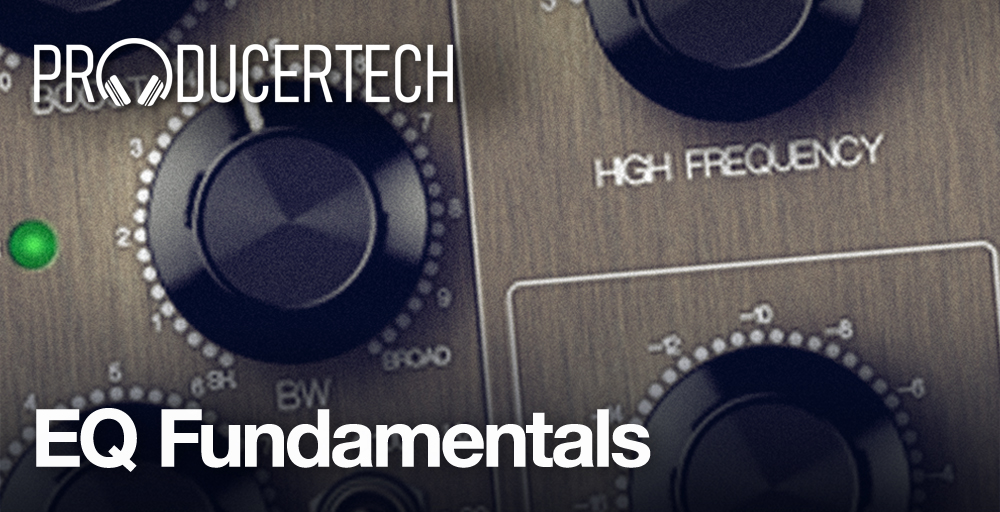 In this course you can learn how to understand the different areas of the frequency spectrum and how to manipulate it to get the professional results you want for your mixes.
This course includes multiple "frequency demos" so you don't get just a theoretical knowledge of EQ but you can actually hear in practice what's being done to affect the sound.


The course consists of the following 11 modules:

Module 1 - Introduction to Frequencies

Module 2 - EQ Controls

Module 3 - EQ in Isolation

Module 4 - Frequency Demo #3 - Combining the Piano and Sine Wave 

Bonus Module 4a - The Frequency Spectrum Explained

Module 5 - EQ with respect to other parts

Module 6 - EQ'ing Drums

Module 7 - Common EQ Practices

Module 8 - EQ'ing Kick and Bass

Module 9 - EQ on the Master Channel

Module 10 - EQ In The Mix



Get the full details here.

Music Production Courses for Beginners - DAW 101

If you're a producer who's just started and you're looking for a short introductory course to learn how to use a specific DAW then the great short music production courses at macProVideo has you covered.  Below you'll find links to 6 popular DAW 101 courses:

Extra Added Bonus!

3 Sources for Free High Quality Online Music Production Courses & Tutorials for Music Producers:


1. SoundGym

High quality free music production courses covering music production and audio engineering, mix & mastering, electronic music production, sound synthesis & sampling and even live sound engineering.


2. Academy.fm


A great selection of premium free music production courses and ebooks covering mixing, mastering, compression, EQ and also quite a few "how to make" tutorials.

3. Puremix.net


A fantastic selection of high quality video tutorials that cover too many topics to list here. Heck, you even get some cooking videos. Can anybody say chocolate mousse? Yum! ;-)

Before You Go!

I hope you've found some value in this selection of music production courses.  Remember to sign up for the Renegade Report below to always stay updated with the latest happenings and offers from RenegadeProducer.com.