Renegade Reviews: Music Book Reviews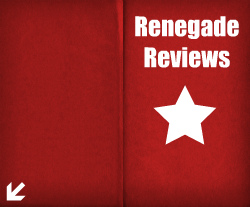 Time is little, books are many!
The music book reviews you'll discover on the page below may help you decide which music production and music business books to read.
You'll see that I only post reviews of books I recommend. There are more than enough great books to review without wasting time on all the crud out there!
So, you can be sure the book reviews you'll find via the links below are of books which contain high quality content you can apply to your music and music business.
Feel free contact me via the contact link in the NavBar to the left should you have any great books you want me to review.
Dive into the reviews below right now...
1. Discover the recording secrets of the big studios with "Big Studio Secrets for Home Recording and Production" by Joe Dochtermann, and apply it to your own home studio productions.
A comprehensive book in practical language perfect for beginners who want an overview and intermediate producers or home studio owners who want a refresher course.
2. Uncover the most common songwriting issues with "Righting Wrongs in Writing Songs" by Danny Cope, and make your songwriting more informed and productive.
You'll find the fundamentals of songwriting covered and learn where you can make your songwriting more effective.
3. Get the great reference of multiple microphone techniques for a large range of instruments and more in "The Recording Engineer's Handbook" by Bobby Owsinski.
This book has been around for a while. I think it should have a place on the bookshelf of every recording engineer, producer and musician.
4. "Mixing, recording and producing techniques of the pros" by Rick Clark reveals exactly what the title says. ;-)
Get into the mind of a range of music professionals and use it to hone your own craft.
Sign up to the Renegade Report should you want to know when I add new reviews and pages to this website...